Tips for Maintaining Your Nutrition Plan While Traveling
by Amylee Amos PhD, RDN, IFMCP
Nutrition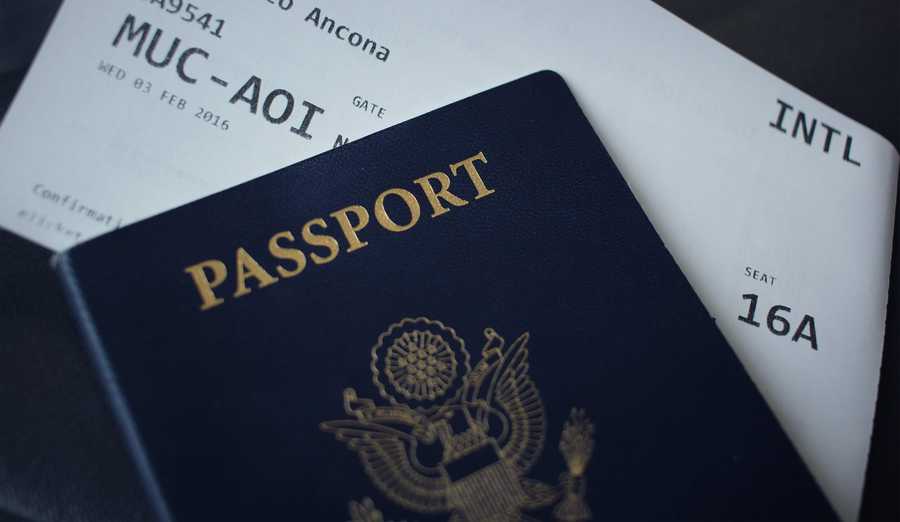 The summer holiday travel season is quickly approaching. If you have travel plans and are on a structured therapeutic nutrition program, you might be wondering how to best set yourself up for success. At the Amos Institute, we have worked with clients who have begun to see cognitive improvement while following their nutrition and lifestyle program, and then began to decline while abroad for the summer holiday. Travel disrupts routine, and routine is often an integral part of compliance. Whatever type of therapeutic nutrition plan you may be following, these tips will help you adhere to your plan and enjoy your vacation without sacrificing your success!
Try to Avoid Jet Lag
Beyond completely disrupting your circadian clocks, jet lag doesn't help when it comes to adhering to a nutrition plan. When you're exhausted, you're far more likely to make food choices that you may not have made had you felt well rested. You're also more likely to be hungry when jet lagged, since the circadian disruption alters the levels of leptin and ghrelin, the satiety and hunger hormones. The good news is that you can avoid jet lag completely, or shorten the duration and symptoms significantly, just with some simple techniques. For example, getting some exercise outside (in the sunshine) on the first morning of your new time zone can make a huge difference in your ability to quickly adjust and fight jet lag. Check out our full blog post about this for all of the details!
Stay Somewhere with a Kitchen
With AirB&B, staying somewhere with a kitchen while traveling has become much more common. Not only do these types of accommodations offer more of a local vibe, the kitchen can make adhering to your nutrition plan so much easier. If you're able to stay somewhere that has a kitchen, pick a meal that you're able to prepare at home. For example, cooking up a breakfast that fully complies with your nutrition plan will start every day that you're traveling off on the right foot. The ability to utilize the stove and oven open up your eating options dramatically, regardless of where you are in the world.
If Staying in a Hotel, Request a Refrigerator
Many hotel rooms include a minifridge, but depending on what country you're in, you may need to request that a minifridge is brought to your room. Normally hotels without one in each room have a supply of minifridges that can be easily brought into your room upon request. Stock your minifridge with essentials like plant based milk for your morning coffee, fresh fruits, and vegetables. Additionally, you can store leftovers in a minifridge to eat the next day.
Stock Up on Portable Veggies and Fruits
If you're traveling somewhere and you're concerned about your ability to find foods that fit within your nutrition plan, stop by a grocery store as soon as you arrive and stock up on vegetables and fruits that are easy to snack on. Veggies like sugar snap peas, carrots, persian cucumbers, mini bell peppers, and cherry tomatoes are great options, as are easy to eat fruits like berries, figs, apples, citrus, and stone fruits. Bring a few reusable snack bags with you, wash the produce in your hotel room, pack up the bags and you've got your snacks for the day. This will help you avoid those hunger induced suboptimal food decisions. It will also allow you to get in your servings of vegetables and fruits, regardless of what's on the menu where you're dining.
Research Restaurants that Comply with Your Nutrition Plan
If you're on a structured nutrition program and are apprehensive about finding restaurants while abroad, do the research before you leave town. The great news is that plant based diets are becoming more and more common, so healthy whole food restaurants are popping up everywhere. It may be as simple as finding restaurants that fit your needs before you go.
If you're traveling somewhere with a completely different cuisine, you may also want to research some of the traditional dishes of the area. Find some local dishes that you know will meet your nutritional needs and look for those on the menu wherever you're dining.
Decide in Advance When You Will Be Flexible
As mentioned, this is an important topic for us at the Amos Institute because we have seen clients improve their cognition on the protocol, only to decline deviating from it during a summer abroad. When dealing with cognitive health, no exotic food is worth a possible decline in cognitive ability. But that being said, most people can enjoy certain specialty foods on occasion, and trip abroad would certainly constitute a special occasion. So before you go, think about when and with what you will be flexible. If you're unsure, speak with your dietitian about what ways you can be flexible with your nutrition plan so that you get the full experience of your vacation without sabotaging your efforts.