Improve Brain Health & Prevent Alzheimer's Disease and Dementia
Our Cognitive Health Program is the most comprehensive and affordable way to introduce the proven benefits of the Bredesen Protocol into your life.
Features of our program Implement the Bredesen Protocol From the Comfort of
Your Own Home
The Cognitive Health Program is done entirely online using our easy to use interface. Get access to recipes and meal-plans and watch more than 25 incredibly in-depth videos featuring Amos Institute founder, Amylee Amos MS, RDN, IFMCP. Throughout the program, Amylee guides you through the implementation of the groundbreaking Bredesen Protocol. Watch as she breaks down the complex science of this treatment into easy to understand takeaways that will have you introducing changes into your own life from the first day.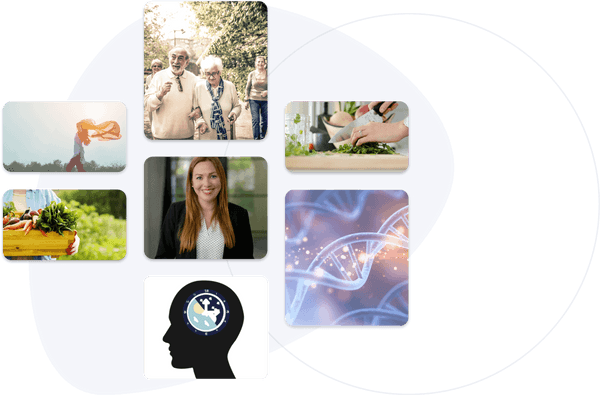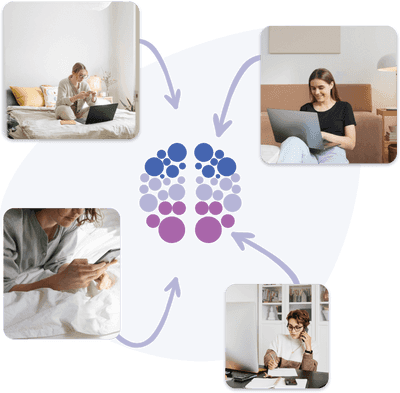 Every Week,
Get Advice
From the Experts
As part of the Amos Institute Community, you have access to weekly "Office Hours" where you can ask highly specialized RDNs your questions on how to implement the Bredesen Protocol. This vital resource allows our clients to connect the dots on the complexities of this program and maximize their success. This service comes included in the one-time program cost.
Schedule Appointments
&
Take Your Treatment to the
Next Level
We also offer an array of comprehensive services for clients who want advanced and personalized support. While our program contains a trove of incredible resources already, our highly trained RDNs are available to customize your program in a variety of ways via private appointments, custom meal-plans and much more. Unparalleled Value
We are confident that our Cognitive Health Program provides the greatest value of any Alzheimer's or Dementia treatment existing today.
25+ High Quality Video Lessons
Each with practical resources and evidence based strategies, as well as research and references designed to reinforce your success on the Bredesen Protocol.
Weekly Office Hours
Receive answers and get advice directly from our registered dietitians as you go through the program.
Extensive Resources
Every lesson comes with multiple additional resources designed to deepen your program and provide you with the added support you will need to be successful.
Meal Plans
Access the Amos Institute's Ketoflex Nutrition Plan Guide, including a 7-day meal plan, recipes & grocery shopping list.
Easy To Use
Our online services are user friendly, easy to understand, and our support staff is the best in the business and is always here to help you.
Access to Comprehensive Services
Schedule private appointments, get customized meal plans and supplement lists all from our highly trained staff of experts for an additional cost.
〝Amylee's brilliant and inspirational teachings allows for pausing, revisiting the material, reflecting, and connecting with past knowledge. Her resources, links and aids are incredible. Office hours allows for the learner to ask questions. I often revisited the weekly resources which allowed me to master a particular segment before moving on. I am grateful to have had the opportunity to learn from Amylee. She has made a difference in my life and I am confident she will do the same for you.〞
Susan R.
Our Founder
The Amos Institute was founded by Amylee Amos MS, RDN, IFMCP a certified specialist of the Bredesen Protocol who trained under Dr. Bredesen. One of the only RDNs certified by the Institute for Functional Medicine in the United States, Amylee personally created this program after years of research.
"The Amos Institute was founded by Amylee Amos, who trained extensively and is utilizing the ReCODE protocol very successfully. Listen in as we discuss brain health, ReCODE, ongoing research, and updates to our work".Dale Bredesen MD