How to Naturally Support Your Immune System
by Amylee Amos PhD, RDN, IFMCP
Nutrition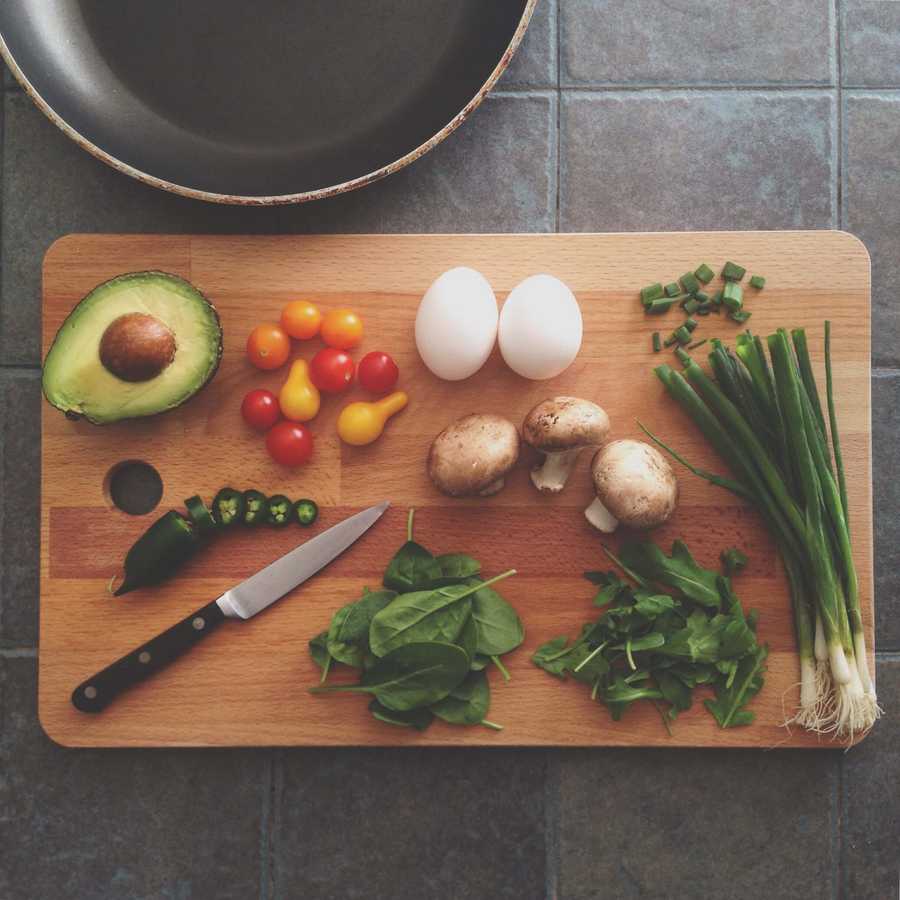 We, as a global community, are experiencing unprecedented times. COVID-19 continues to spread, and hysteria seems to be taking over as we change our lifestyles and our understanding of how to handle the situation on what seems like an hourly basis. Luckily, we can each play a part in limiting the spread of this virus by following the recommendations of the CDC and practicing social distancing. But we also need to take care of ourselves so that in the case of exposure to this or any other virus, bacterium, or parasite, our bodies are able to fight. Now more than ever, we need to support our immune systems.
Your immune system's job is to keep you healthy by protecting you from foreign invaders like bacteria and viruses. While supporting your immune system through nutrition and lifestyle does not mean that you can guarantee that you can avoid contracting a virus or infection, doing so gives you the best possible chance to protect yourself. A primary way that you can support your immune system is to consume foods and beverages rich in the nutrients that your immune system needs to thrive. That way, when your immune system does sense an attack, it will be able to respond in the most efficient and appropriate manner possible.
When I have braved the grocery stores in the last week or so, I've found it interesting what seems to fly off of the shelves first. Vitamin and mineral supplements went fast, which makes sense as people try to prepare themselves for potential exposure to the virus. Vitamins, minerals, and phytonutrients directly assist your immune system by giving it the building blocks it needs to build the antibodies and blood cells needed to target and attack foreign invaders. They also keep inflammation from other sources in check so your immune system doesn't get overwhelmed. But the truth is, you can get all of the important immune-boosting vitamins, minerals, and phytonutrients from foods themselves. Here are some of the most important nutrients to support optimal immune function and the top food sources to increase your intake (1-3).
Vitamin A
Broccoli
Spinach
Dark green leafy vegetables
Orange bell peppers
Carrots
Wild caught fatty fish
Pasture raised eggs
Vitamin B6:
Wild caught fatty fish
Pasture raised poultry
Grass-fed meats
Vitamin C:
Red bell peppers
Broccoli
Cauliflower
Spinach
Brussels sprouts
Citrus fruits
Vitamin D:
Wild caught fatty fish
Pasture raised eggs
Mushrooms
Vitamin E:
Broccoli
Dark green leafy vegetables
Avocados
Almonds
Pasture raised eggs
Zinc:
Almonds
Cashews
Pasture raised poultry
Grass fed meats
Selenium:
Brazil nuts
Mushrooms
Spinach
Cashews
Organic tofu
Lentils
Chia seeds
Pasture raised eggs
Antioxidant, Anti-inflammatory Herbs and Spices:
Garlic
Ginger
Turmeric
Japanese green tea
Rosemary
Parsley
Oregano
One thing our team found surprising as they maneuvered through packed grocery stores with countless barren shelves was that probiotic foods were still very much in stock. Fiber and probiotics help maintain a healthy gut, which is a critical but often-overlooked part of your immune system (1-3). Two thirds of your immune system is housed in your gut, so by actively maintaining good gut health, you are keeping your immune system healthy and well. Vegetables provide the prebiotic fiber that will feed the healthy bacteria in your gut, and eating foods rich in probiotics (the bacteria themselves) will keep your thick layer of good bacteria strong. Maintaining the health of the microbiome in your gut is critical for overall gut health, and as stated, immune health. Some good probiotic foods to stock up on include the following:
Probiotics:
Fermented vegetables
Sauerkraut
Kimchi
Non-dairy yogurts (choose the plain variety to avoid added sugars)
Kombucha
Tempeh
Miso
Every single food we've listed here that will, through different mechanisms, boost your immune health is also an acceptable part of your Ketoflex Nutrition Plan if you are following the Bredesen Protocol. In other words, your immune system benefits as much as your brain does from consuming an organic, predominantly plant-based diet that includes organic proteins and quality fat sources. Every single day you should be eating a variety of foods from this list (in particular, the vegetables). Doing so will keep your immune system functioning optimally. And as a final thought, remember to take a deep breath and relax. We are in uncharted waters as we face this pandemic of COVID-19, but allowing yourself to become overly stressed out not only won't help the situation, but it will compromise your immune health. We may not be able to change the situation, but we have complete control over our response to it. Respond by heeding the recommendations of our global and national health organizations, by taking care of yourself through healthy diet and lifestyle choices, and by actively choosing to be calm and mindful in an ever fluctuating situation.
Wishing you all the best in health, now and always.
---
References:
Kau, A.L., Ahern, P.P., Griffin, N.W., Goodman, A.L. & Gordon, J.I. (2011). Human nutrition, the gut microbiome and the immune system. Nature, 474(7351), 327–336. https://doi.org/10.1038/nature10213
De Rosa, V., Galgani, M., Santopaolo, M., Colamatteo, A., Laccetti, R., & Matarese, G. (2015). Nutritional control of immunity: Balancing the metabolic requirements with an appropriate immune function. Seminars in Immunology, 27(5), 300–309. https://doi.org/10.1016/j.smim.2015.10.001
Calder, P. (2002). Nutrition and immune function. New York: CABI Pub. in association with the Nutrition Society.