Foods that Promote Restorative Sleep
by Robert Siabanis MS, RDN
Nutrition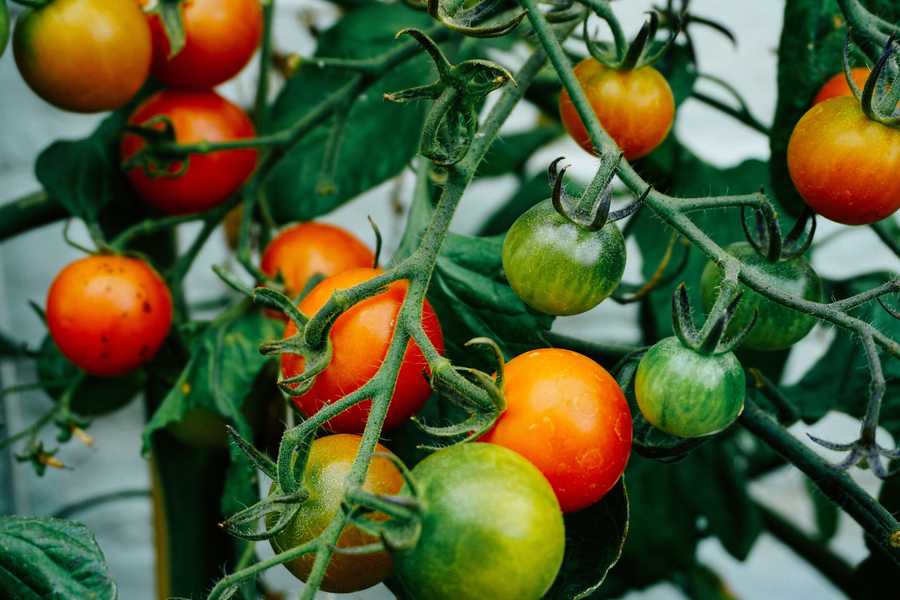 If you're missing out on adequate, restorative sleep, your brain is suffering. Actually, your whole body is suffering. We depend on that quality sleep for proper physiologic function. So if your sleep status is less than ideal, what should you do? Well, normally it's just a matter of getting your body into a good routine, to rebalance your circadian rhythms. Start by evaluating your sleep hygiene and ensuring that you have optimized your sleep environment. In addition to that, you can include some of the best foods that promote restorative sleep.
Though it's not often talked about, diet and nutrition play a major role in how well we sleep.  Many studies show that a shift to a plant-based diet resulted in significant improvements in all measures of health, including physical functioning, mental health, and, of course, sleep quality (1-3). But beyond that, there are specific foods that can promote restorative sleep. This connection between individual foods and sleep is primarily due to the melatonin content of the foods. Melatonin is a hormone that is produced by the pineal gland, a small, pea-sized gland located in the middle of your brain. The primary purpose of melatonin is to help control your sleep and wake cycles, and it is the primary way our body knows what time it is, by sensing the levels of melatonin in the bloodstream. The pineal gland receives daylight information from the eyes, and at dawn, the gland shuts down. At dusk, it turns back on, and it produces melatonin.
However, melatonin is not only produced in the pineal gland but is also found in edible plants (4). Plant sources of melatonin include walnuts, tomatoes, flax seeds, tart cherries, almonds, raspberries and goji berries. These foods have been studied for their impact on restorative sleep quality. In fact, another benefit to the traditional Mediterranean diet is significantly better sleep quality, perhaps due to the high melatonin content of tomatoes (5). Additionally, in studies individuals that suffered from sleep problems showed moderate improvement in their quality of sleep after drinking tart cherry juice (6,7).  Another food that has been associated with better sleep quality is kiwi. In one study, the consumption of two kiwi fruits in the evening resulted in significant improvements in sleep quality. However the exact reason why is unclear (8).
In addition to those foods, many herbs have incredible sleep promoting qualities. First and foremost, chamomile tea has been used as a home remedy in various cultures for thousands of years for various ailments such as inflammation, menstrual problems, gastrointestinal disorders and muscle spasms (9).It is also the most commonly used herb for sleep disorders (10).The studies that have tested the effectiveness of chamomile as a sleep aid have shown varying results, but most of them show a relationship between the consumption of chamomile tea and improvement in sleep quality (10-12). Another herb that improves sleep quality is lavender. While lavender tea is soothing and comforting as a bedtime tonic, most studies that test the effectiveness of lavender as a sleep aid have used lavender essential oil. Studies have shown that inhalation of diluted lavender essential oil can provide small to moderate benefit to sleep quality (13-15). Valerian root, a potent smelling root that can be boiled in tea, has been shown a effective sleep aid, in particular in individuals suffering from restless leg syndrome (16) Passion flower (17) and ginkgo biloba (18-20) are also widely used herbs that are potential sleep aids. However, studies that have tested the effectiveness of those herbs have shown none or only minor improvements, with great variance between different users.
All in all, you have no reason not to try promoting restorative sleep with nutrition. Since these plant foods do not produce the side effects that sleeping pills do, consider incorporating some of these delicious fruits, nuts, and herbs into your diet to improve your sleep and general health.
References:
1. Katcher HI, Ferdowsian HR, Hoover VJ, Cohen JL, Barnard ND. A Worksite Vegan Nutrition Program Is Well-Accepted and Improves Health-Related Quality of Life and Work Productivity. Ann Nutr Metab. 2010;56(4):245-252. doi:10.1159/000288281.
2.         Agarwal U, Mishra S, Xu J, Levin S, Gonzales J, Barnard ND. A Multicenter Randomized Controlled Trial of a Nutrition Intervention Program in a Multiethnic Adult Population in the Corporate Setting Reduces Depression and Anxiety and Improves Quality of Life: The GEICO Study. Am J Heal Promot. 2015;29(4):245-254. doi:10.4278/ajhp.130218-QUAN-72.
3. Lopresti AL, Hood SD, Drummond PD. A review of lifestyle factors that contribute to important pathways associated with major depression: Diet, sleep and exercise. J Affect Disord. 2013;148(1):12-27. doi:10.1016/j.jad.2013.01.014.
4. Hardeland R, Poeggeler B. Non-vertebrate melatonin. J Pineal Res. 2003;34(4):233-241. doi:10.1034/j.1600-079X.2003.00040.x.
5. Iriti M, Varoni EM, Vitalini S. Melatonin in traditional Mediterranean diets. J Pineal Res. 2010;49(2):no-no. doi:10.1111/j.1600-079X.2010.00777.x.
6. Howatson G, Bell PG, Tallent J, Middleton B, McHugh MP, Ellis J. Effect of tart cherry juice (Prunus cerasus) on melatonin levels and enhanced sleep quality. Eur J Nutr. 2012;51(8):909-916. doi:10.1007/s00394-011-0263-7.
7. Pigeon WR, Carr M, Gorman C, Perlis ML. Effects of a Tart Cherry Juice Beverage on the Sleep of Older Adults with Insomnia: A Pilot Study. J Med Food. 2010;13(3):579-583. doi:10.1089/jmf.2009.0096.
8. Lin H-H, Tsai P-S, Fang S-C, Liu J-F. Effect of kiwifruit consumption on sleep quality in adults with sleep problems. Asia Pac J Clin Nutr. 2011;20(2):169-174. http://www.ncbi.nlm.nih.gov/pubmed/21669584. Accessed October 25, 2017.
9. Srivastava JK, Shankar E, Gupta S. Chamomile: A herbal medicine of the past with bright future. Mol Med Rep. 2010;3(6):895-901. doi:10.3892/mmr.2010.377.
10. Zick SM, Wright BD, Sen A, Arnedt JT. Preliminary examination of the efficacy and safety of a standardized chamomile extract for chronic primary insomnia: a randomized placebo-controlled pilot study. BMC Complement Altern Med. 2011;11:78. doi:10.1186/1472-6882-11-78.
11. Abdullahzadeh M, Matourypour P, Naji SA. Investigation effect of oral chamomilla on sleep quality in elderly people in Isfahan: A randomized control trial. J Educ Health Promot. 2017;6:53. doi:10.4103/jehp.jehp10915.
12. Chang S-M, Chen C-H. Effects of an intervention with drinking chamomile tea on sleep quality and depression in sleep disturbed postnatal women: a randomized controlled trial. J Adv Nurs. 2016;72(2):306-315. doi:10.1111/jan.12836.
13. Fismer KL, Pilkington K. Lavender and sleep: A systematic review of the evidence. Eur J Integr Med. 2012;4(4):e436-e447. doi:10.1016/j.eujim.2012.08.001.
14. Lillehei AS, Halcon LL. A Systematic Review of the Effect of Inhaled Essential Oils on Sleep. J Altern Complement Med. 2014;20(6):441-451. doi:10.1089/acm.2013.0311.
15. Lillehei AS, Halcón LL, Savik K, Reis R. Effect of Inhaled Lavender and Sleep Hygiene on Self-Reported Sleep Issues: A Randomized Controlled Trial. J Altern Complement Med. 2015;21(7):430-438. doi:10.1089/acm.2014.0327.
16. Cuellar NG,  Ratcliffe SJ. Does Valerian Improve Sleepiness and Symptom Severity in People with Restless Leg Syndrome? _Alternative Therapie_s. 2009; 15(2): 22-28.
17. Miroddi M, Calapai G, Navarra M, Minciullo PL, Gangemi S. Passiflora incarnata L.: Ethnopharmacology, clinical application, safety and evaluation of clinical trials. J Ethnopharmacol. 2013;150(3):791-804. doi:10.1016/j.jep.2013.09.047.
18. Murray BJ, Cowen PJ, Sharpley AL. The Effect of Li 1370, Extract of Ginkgo biloba, on REM Sleep in Humans. Pharmacopsychiatry. 2001;34(4):155-157. doi:10.1055/s-2001-15876.
19. Hemmeter U, Annen B, Bischof R, et al. Polysomnographic Effects of Adjuvant Ginkgo Biloba Therapy in Patients with Major Depression Medicated with Trimipramine1. Pharmacopsychiatry. 2001;34(2):50-59. doi:10.1055/s-2001-15182.
20. Sarris J, Panossian A, Schweitzer I, Stough C, Scholey A. Herbal medicine for depression, anxiety and insomnia: A review of psychopharmacology and clinical evidence. Eur Neuropsychopharmacol. 2011;21(12):841-860. doi:10.1016/j.euroneuro.2011.04.002.