Creamy Tahini Salad Dressing
by Amylee Amos MS, RDN, IFMCP
Recipes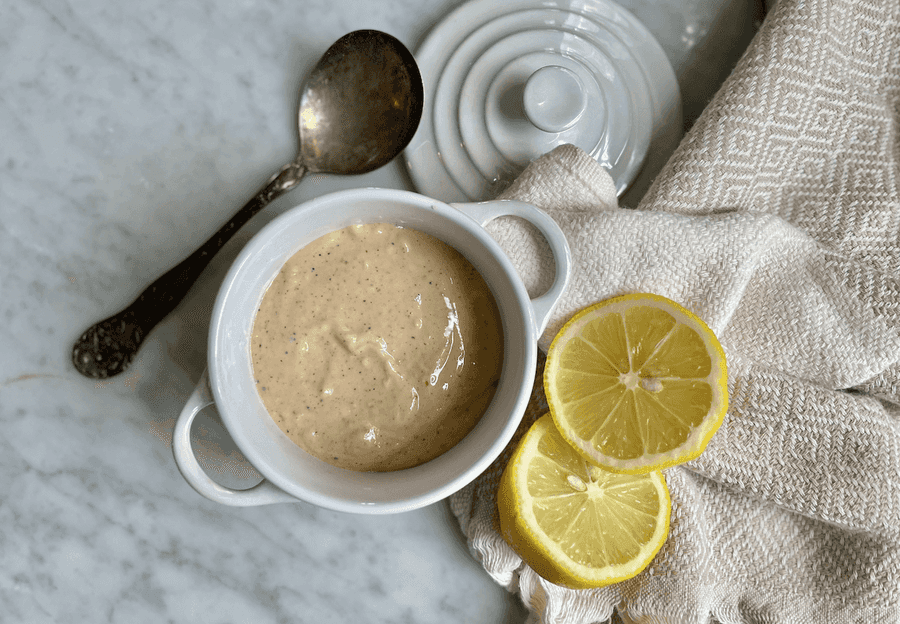 Tahini is a thick paste made from ground sesame seeds. Like nut butters, tahini is creamy and smooth with a slightly nutty flavor. A common ingredient in middle eastern cooking, it's often used as a sauce or dressing (or most popularly, as an ingredient in hummus). Here we feature tahini as a salad dressing, thinned with extra virgin olive oil and flavored with lemon juice and spices. 
If you're looking to add more healthy fat to your diet, try using this creamy tahini salad dressing on your salad of choice. The flavor is light and versatile, so it can be paired with most any salad ingredients. It would also be perfect drizzled over steamed vegetables or used as a dipping sauce for crudités. Tahini is very high in healthy unsaturated fatty acids to help promote metabolic flexibility. Additionally, tahini is rich in antioxidants known as lignans, which support healthy detoxification. 
Ingredients:
¼ cup tahini
⅛ cup fresh squeezed lemon
⅛ cup extra virgin olive oil
2 cloves garlic, minced
½ tablespoon ground cumin
½ tablespoon sumac
½ tablespoon Aleppo pepper
Salt to taste
Directions:
Add all ingredients to a bowl.
Mix well for at least one minute. At first, the tahini will appear to seize up. Keep mixing until it smoothes out (this can sometimes take a minute or two). 
Serve on your favorite salad or store in the refrigerator for up to 2 days.