Ahje- Parsley Omelets
by Amylee Amos PhD, RDN, IFMCP
Recipes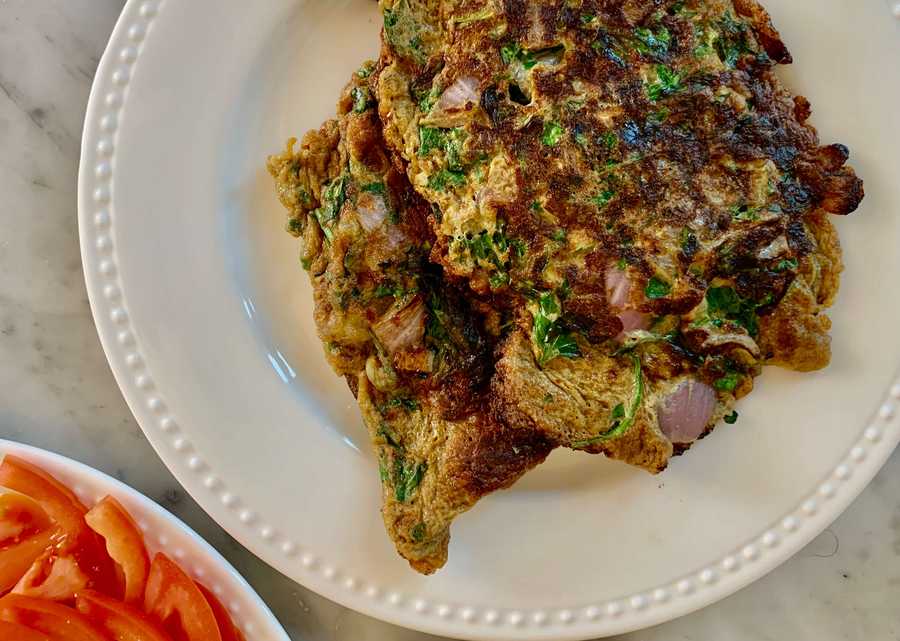 These parsley omelets are a household staple in Aleppo, Syria. While they make for a delicious breakfast, Ahje are commonly served for lunch or dinner. These flavorful, savory omelets are bursting with good nutrition and are an easy way to incorporate more spices into the diet. They are best served alongside sliced tomatoes and fermented vegetables.
Serves 3
Ingredients:
½ bunch flat leaf parsley (about 1 cup), finely chopped
1 large white onion, finely chopped
4 cloves garlic, minced
½ tbsp cumin
½ tbsp coriander
¼ tbsp Aleppo pepper
⅛ tsp salt
1 tsp avocado oil
Directions:
Combine all ingredients into a large mixing bowl.
Whisk well (almost whip it) to incorporate air into the mixture.
Add avocado oil to a cast iron skillet and heat over medium heat.
Pour ¼ cup of mixture into the pan and allow to cook for 1-1.5 minutes.
Flip and allow to cook for another 1-1.5 minutes until golden brown.
Serve warm.